Winter Break at Montessori Farm School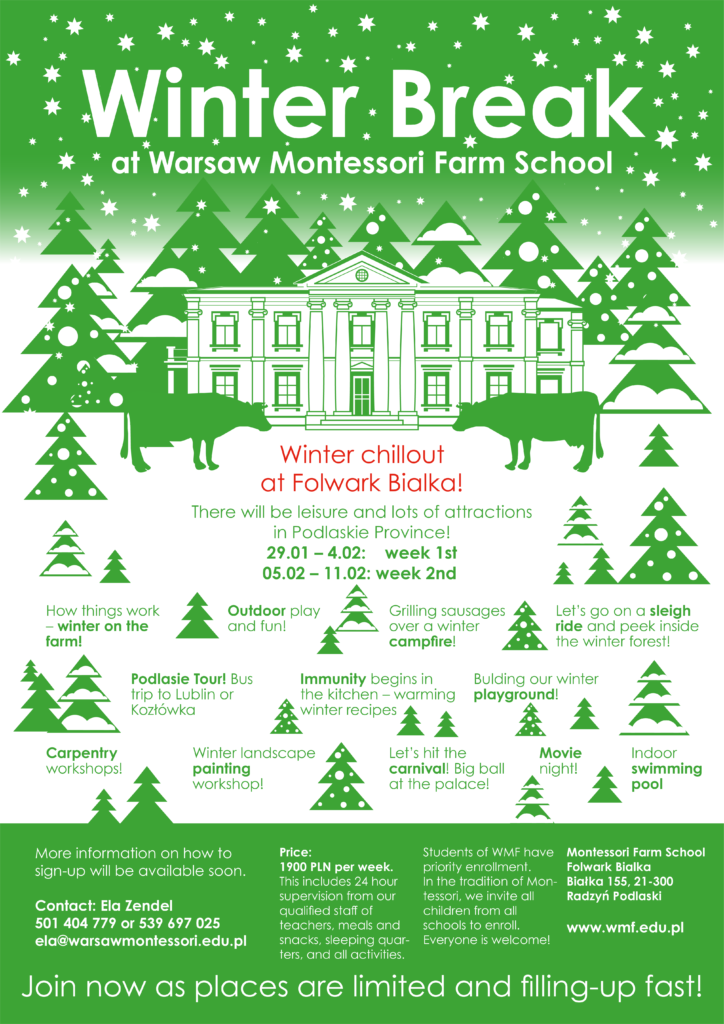 Warsaw Montessori Family invites children (age: 6-14) to its Sleep-over Winter Camps at Montessori Farm School "Folwark Białka", just 150 kilometres east of Warsaw.

Our Camp Weeks are held in English and run
– from January 29 – February 4 – (1st week)
– and February 5 – 11 – (2nd week).
As well as plenty of outdoor play and activities, attractions will include a sleigh ride, a bus excursion, a winter playground, carpentry & painting workshops, indoor swimming trip, a carnival ball and much more!
Price: 1900 PLN per week.
This includes 24 hour supervision from our qualified staff of teachers, meals and snacks, sleeping quarters, and all activities.

Join now as place are limited and pilling-up fast!
Students of WMF have priority enrollment. In the tradition of Montessori, we invite all children from all schools to enroll.
Everyone is welcome!
Informations and sign-up
Ela Zendel
Download